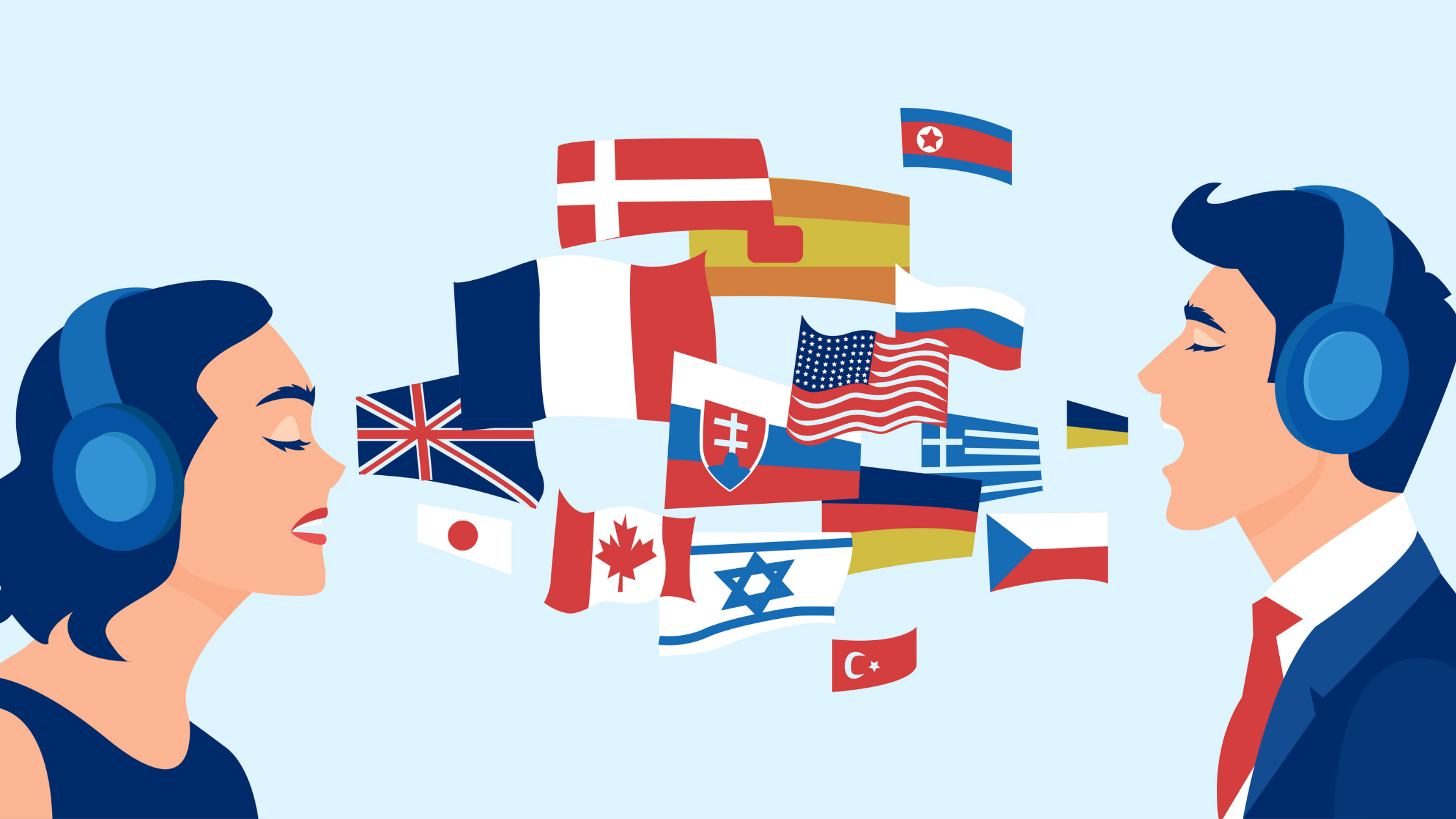 Interpreting exists in many forms, whether it be simultaneous, telephonic, or consecutive. Knowing this does not help you determine which style of interpreting is appropriate for your next event or meeting. If you are communicating with foreign clients, arranging a meeting with a contact from another country, or are attending a conference without the ability to speak the language, you need an interpreter.
This is the simplest way to explain the difference between consecutive and simultaneous interpretation:

Consecutive Interpretation: The interpreter talks after the speaker has paused, which allows them time to process the message and correctly convey it in the target language.

Simultaneous Interpretation: The interpreter speaks at the same time as the source speaker.
The pandemic has necessitated a rise in virtual events, which has resulted in the Video Remote Interpreting boom. Both simultaneous and consecutive interpreting are available virtually via VRI. It's a service that has been around for years but has been used sparingly since in-person interpreting is the preferred mode.
There are two types of VRI: On-demand VRI and pre-scheduled VRI. On-demand VRI involves a certified interpreter using a real-time video communication platform that is separate from the main video platform, which is typically Zoom, Google Meet, Microsoft Teams, etc. The special platform has features that enable the interpretation process and also provides a permanent record of the interpreting services provided, which can be reused to distribute a text version of the conversation.
Alternatively, pre-scheduled VRI utilizes a video conferencing service like Zoom, or Google Meet. Think of virtual interpreting platforms as an "overlay" to the video communication already taking place.
Consecutive Interpreting
Consecutive interpretation is typically used for less formal events such as interviews and parent-teacher conferences. It differs from simultaneous interpreting in terms of equipment because a sound-proof booth isn't needed (just a microphone). When used in a formal setting such as a court deposition, the pauses in consecutive interpretation help ensure nuanced information is conveyed correctly. The interpreter has more control over the situation and can ask for clarification. However, consecutive interpretation takes longer.
When Is It Best To Use Consecutive Interpreting?
Consecutive interpreting is typically used for one-on-one meetings, and works best when applied to these formal and informal occasions:
Court depositions

Client-attorney meetings

Medical consultations

Interviews

HR meetings

Parent-teacher conferences
When Is It Best To Use Simultaneous Interpreting?
Simultaneous interpreting requires at least two interpreters as well as interpreting equipment. The interpreters may work from a booth that either is or isn't in the same room as the speaker. Simultaneous interpreting is typically used for more formal settings, where one speaker is presenting for an audience, rather than in a conversation. Usually, situations requiring simultaneous interpreting include:
Speaking For a Conference

Foreign Business Conventions

Training Sessions & Tours

Lectures & Presentations
In-person simultaneous interpreting practices often require specialized equipment, like wireless receivers, headsets and microphones, to relay messages to a large audience in a timely manner. Sound-proof booths and other equipment are especially important in terms of quality since simultaneous interpreting requires an extreme amount of concentration to capture the full message.
These booths obviously aren't needed for Zoom simultaneous interpretation, but one thing in-person and VRI have in common is multiple interpreters are needed during longer sessions (Hey, interpreters get tired, too!).
Consecutive vs. Simultaneous Interpreting: Which is best?
If you are attempting to decide whether to use the consecutive or simultaneous mode of interpreting for your next event, consider the impact of these two styles. A consecutive interpreter has more control over the situation, as they can clarify ambiguities and ask for repetitions if they have a hard time understanding the speaker. On the other hand, simultaneous interpreting can save time.
iTi's Interpreting Services
iTi's dedicated and experienced teams offer a wide range of multilingual solutions for domestic and global corporations in a variety of industries. With our expansive resources, you can take advantage of communication services on a global scale, creating, managing, and distributing your content in any format.
[iti-button url ="https://ititranslates.com/language-services-quote-request-form/" text = "Request a Quote"]
Liked this post? Check out "10 Tips for preparing for Conference Interpreting Services"
This blog was updated on 10/14/21 for relevance and clarity