Interpreting can be beneficial to break through language barriers and allow for everyone to communicate with each other without any confusion of information. Everyone involved can feel connected which can also be beneficial for business credibility and professionalism. This article will explain the different types of interpreting and interpretation services, and how they can benefit you.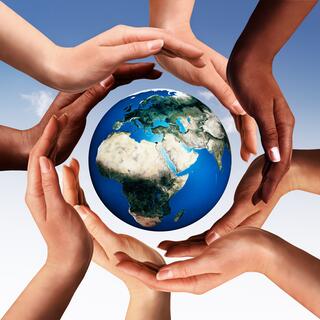 Telephonic Interpreting
Telephone Interpreting was developed as a quick, confidential and convenient way to conquer language barriers when an in-person interpreter is not a viable option. You have the ability to connect with people quickly without having to schedule an interpreter ahead of time. Situations occur when you have to make a last minute call that requires communication with people that may not speak the same language. Using telephone interpreting is a simple process that allows for people to break the language barriers and effectively communicate the proper information without any confusion. Today phones are everywhere and when immediate interpretation is needed, a phone can get you connected to an interpreter within seconds.
Video Remote Interpreting (VRI)
Video interpreting is the most innovative and easy to use interpretation services. When hearing impaired/deaf or Limited English Proficient persons are in need of an interpreter, video interpreting connects you to a certified interpreter quickly. This is especially useful in time sensitive situations. There isn't always time to wait for an in-person interpreter to arrive so in that case video remote interpreting can be the solution. Video interpreting is a great option as well when you need to save money when you are in a remote location and need services. You'll pay more to have a professional interpreter travel to your location.
Conference (Simultaneous) Interpreting
Conference interpreting is also known as simultaneous interpreting. There may be people at the event or in the room who have Limited-English Proficiency who need conference interpreters to help everyone connect. The audience members are each given a set of headphones with a radio and are instructed to turn to a certain channel. The interpreters sit in the back of the room with a headset equipped with a microphone and tune in to the same channel as the audience members. As the speaker presents, the interpreters translates what is being said simultaneously with only about a 2 second delay.
Interpreters typically sit in a conference booth with direct audio feed for the best possible transmission. In smaller more intimate settings, an interpreter will often sit in the back and simple whisper into the microphone. This allows for the proper information to be relayed correctly to everyone in the room. Conference interpreters are certified professionals that can interpret complicated technical information promptly and correctly.
In-Person Interpreting
When interpreters are physically in the room they can do a much better job of reading body language and facial expressions. All of us communicate as much or more with our body than we do with our words. In person, the interpreter can pick up on things like when the speaker is confused, has a question or needs further explanation. And there are few potential barriers to communication if the speaker, the listener and the interpreter are all in the same place. Whether you need to speak face to face with a client at your office, a patient in your hospital or you are making a presentation to a large group, interpreters can be there to communicate your message in other languages.
An in-person interpreter can be highly beneficial to expand a business and break down barriers that other businesses can't. Interpreters can be scheduled weekdays or weekends for as little as a few hours or as much as days at a time to help with your specific needs and provide a comfortable atmosphere for everyone.
About Interpreters and Translators, Inc.
iTi's dedicated and experienced team offers a wide range of multilingual solutions for domestic and global corporations in a variety of industries. Do you require translation services to enhance your global marketing and sales initiatives or interpreter services to communicate across languages? We specialize in custom language solutions and work with over 200 languages so regardless of the barrier you face, we will work together in synergy to bridge the gap to ensure success. Please feel free to contact us through a message or by calling 860-362-0812. Our offices are open 24/7/365 so we can respond immediately to your interpreting or translation needs anytime, anywhere