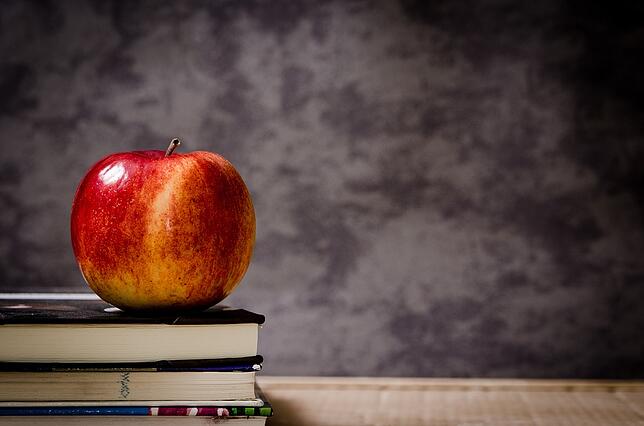 For years, education law in the United States has said that public school districts must communicate with parents in their native languages "to the extent practicable." And the U.S. Department of Justice interprets the Civil Rights Act of 1964 as saying that school districts must notify parents who have limited English skills of "school activities that are brought to the attention of other parents." That may involve written or oral translation/interpretation of notices.
iTi looked at three public school system websites to see how they described their own translation and interpretation services. Here are some interesting aspects of what we found.
Translation and Interpretation Unit In New York City
The New York City Department of Education has a Translation and Interpretation Unit. Its purpose is to improve the way the NYC Department of Education communicates and engages with limited-English proficient parents of New York City schoolchildren. The Translation and Interpretation Unit provides New York City public schools and offices with an internal resource for accessing written translation, on-site interpretation, and over-the-phone interpretation services.
The unit also spearheads the Department of Education's efforts related to language access, including training and awareness of language access requirements and available resources, monitoring compliance and oversight of earmarked, school-based translation funds.  Within the New York City unit, schools and parents can request translation services for Arabic, Bengali, Chinese, French, Haitian Creole, Korean, Russian, Spanish and Urdu.
Albuquerque Makes Finding Translated Documents Easy
You can easily browse translated documents in the Translation and Interpretation Services section of the Albuquerque Public Schools website. It's also easy to request a translation.  Visitors can view the translated documents by language or by category. The languages offered are Albanian, Arabic, Chinese, Farsi, Korean, Somali, Spanish and Vietnamese. The categories are administration, health, special education, student, family and community support and summer programs.
This portion of the Albuquerque website is under the Language and Cultural Equity Department (LCE). That department provides leadership, technical assistance and professional resources to schools for alternative language services of students with linguistically and culturally diverse backgrounds.
LCE provides tuition reimbursement for teachers in the Albuquerque Public School system. Teachers can be reimbursed for completing bilingual or ESL (English as a Second Language) studies.  Schools can receive assistance to meet language proficiency test responsibilities. There's a test specialist (English and Spanish) and a resource teacher who trains school staff on administering and scoring ACCESS for ELLs and the Spanish LAS.
Arlington Schools Translate Five Languages
In Virginia, the Arlington Public Schools provide written language translation and oral interpretation services in the five main non-English languages spoken by children who attend the Arlington schools. Those languages are Arabic, Amharic, Bengali, Mongolian and Spanish. Services are available during:
Parent-teacher conferences

Special education conferences

School meetings

Other school functions (e.g., translation services for senior staff, professional development for school interpreters and translators, publication of English-Spanish resources for translators and interpreters and more).
The Arlington Public Schools' website says the purpose for offering language services is to facilitate and increase meaningful communication and access to school programs, curriculum, activities and educational opportunities.  Arlington makes every effort to provide services in any language requested. School parents, staff and students all can access the interpretation and translation services at no cost. Services can be requested directly from the Language Services Registration Center (LSRC) by telephone, fax, email or in person.
More Need For Translation Services
There are often stories and reports that indicate more needs to be done to provide high-quality translation services.  For example, we read about a Boston school that used students to interpret a guidance counselor's advice for post-high school planning for ELLs. Funding is another issue. Budgets can have a great impact on the quality of a school system's translation services. Some school districts cut back on the comprehensiveness of translation and interpretation services when budgets are tight.
At least one of the advocacy groups Mary Ann Zehr mentioned, Advocates for Children of New York, is still active.  The group works for children who are at greatest risk for school-based discrimination and/or academic failure. That includes children with immigrant or English Language Learner status.
If you're interested in the type and quality of translation services in the school systems in your area, you might start by checking out the websites of local education advocacy groups.
iTi is here to support all your translation needs. We have 10,000 linguists that support more than 250 languages and unparalleled turnaround times. Contact us today.
If you liked this post check out "Benefits of Educational Interpreter Services".
This blog was updated for freshness and relevancy on 10/5/21