Interpreting is important. So is translation.
Interpreting – the spoken word. Translation – the written word.
As a healthcare provider, you already know that communication is the key to excellence in the patient experience. For your non-English-speaking patients and their families, medical scenarios can be confusing and even frustrating. You're taking steps to make sure that medical interpreting services are available to those who need them. Are you making the same effort when it comes to translation of your written communications?
Here are some dos and don'ts to consider when seeking medical translation services.
What should you be translating?
But wait! Before we dive into the dos and don'ts, let's take a moment to define what we mean by "written communications."
Pre- and post-care instructions are among the most critical of patient communications. Whether or not they are followed to the letter can have an enormous impact on the outcome of care and the chance of readmittance.
Intake/discharge documents and forms can be especially confusing for your limited English proficient (LEP) patients. Translating these documents accurately will help streamline processes, increasing patient satisfaction and making things easier and more efficient for your staff.
Brochures and informational handouts can be found in every exam room, waiting area, admissions desk, etc., and can be invaluable tools in helping patients and their families understand conditions and manage expectations.
Online resources such as websites, patient portals, and informational videos should not be neglected.
Don't forget translation to English! If your patient was previously treated in a different country, it is likely their records are in another language. Accurate medical record translation will give you the information you need to provide the best possible care.
DON'T use bilingual employees. DO use professional translators.
In healthcare, your bilingual employees can be enormously helpful. They can also become huge liabilities when not professionally trained (see our blog post on the topic here). No matter their level of medical expertise, they are not professional translators. Much like interpreting, translation is a special skill and requires very specific training.
At iTi, we adhere to the highest standards for our professional translators. We're proud of our rigorous qualification, testing and hiring process, as well as our established quality monitoring procedures. Our clients agree, and awarded our Translation Department an NPS((Net Promoter Score is a marketing research metric for client experience, based on the likelihood they would recommend a company, product or service to a friend or colleague.)) score of 89 for 2022! (For context: Starbucks, a consistent high scorer, earned 77 in 2022.)
To read more about this check out "Should my Bilingual Employees Act as Medical Interpreters?"
DON'T use an inexperienced translation company. DO use a company that has proven experience in healthcare translation.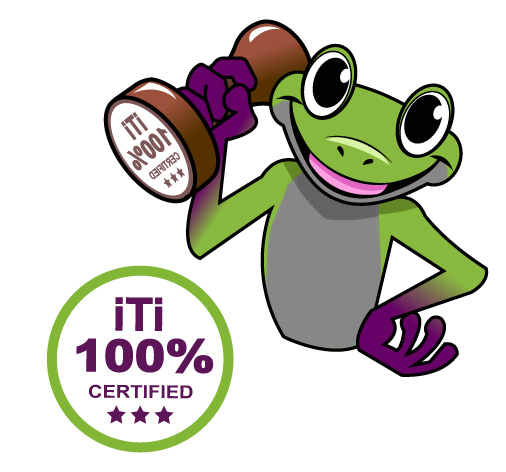 Unless you have a dedicated team of trained medical translators on staff, you will need to use a medical translation company to handle this important task. Be sure the company has a history of working with healthcare clients.
Interpreters and Translators, Inc. has been in business for more than 36 years.  We work with large health and hospital systems, multi-practice offices, and specialty wellness  groups throughout the country. Our medical translators are trained in and keep up-to-date with the ever-evolving language of the medical world.
Also, before you choose a medical translation provider, ask whether they offer certified document translation. At iTi, if the accuracy of one of our certified translations ever needs to be established in a legal proceeding, the company will attest to it, even to the point of testifying in court if necessary.
DON'T use machine translation. DO use a human translator.
The use of artificial intelligence (AI) has gotten a lot of press recently, and machine translation has certainly come a long way over the last few years. But it is absolutely the wrong choice for medical translation.
In a study by the British Medical Journal, a tech-savvy clinician and consultant team chose ten phrases often used by doctors in a clinical setting and translated them into 26 languages with Google Translate. For the sake of detail, they covered languages of a wide variety of linguistic families, including 8 Western European, 5 Eastern European, 11 Asian and 2 African.
According to the study, "the algorithm did not perform well, with Western European languages approaching 74% correct rates, Eastern European languages following with 62% correct rates, Asian at 46%, and African languages finishing last at 45%. Overall the correct language percentage for all languages was 57.7%."
Don't assume that, because you contracted a translation company, AI is not being used for your translations! Some language companies use AI as part or even all of their process. At iTi, we only use human translators who are native speakers of the target language. Period.
DON'T wait! DO contact Interpreters and Translators, Inc. for more information.
You know we had to say it!  You have questions, we have answers.  Click the link below to get in touch with one of our healthcare language solutions specialists.