That's a great question. And the answer is…complicated.
When it comes to interpreting, your bilingual employees can be among your greatest assets. They can also be some of your biggest liabilities.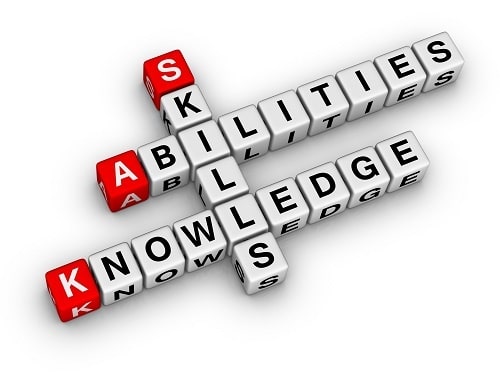 Interpreting is a skill.
Interpreting is a distinct skill and is different from fluency. A conversation between people who share a common language, in which all are fluent, will usually (but not always) result in each party understanding the other's nuances and intent.
A conversation when the parties do not speak the same language, into which a third party is introduced, adds a layer of complication and an exponentially greater chance for misunderstanding.
Did you ever play the child's game, "Telephone?" One person whispers a sentence into the next person's ear. That person whispers to the next, and so on. By the time the sentence gets to the end of the line, it bears little or no resemblance to the original. And that's without a language barrier.
If you played the same game with a team of skilled interpreters, you'd likely get a very different result. That's because they are trained to 1) listen and retain with absolute accuracy what the speaker says and 2) convey the message exactly as intended to the listener.
And these are just some of the skills an interpreter must acquire in order to become a professional.
Using fully-trained Qualified Medical Interpreters measurably increases patient satisfaction and significantly reduces risk.
Interpreting for healthcare has special challenges…and requires special skills to meet them.
To add yet another layer of complication, consider the role of an interpreter in a healthcare situation. The importance of accurate communication between the medical professional and the patients is crucial, and misunderstandings can lead to dire consequences.
In a basic provider-patient conversation, such as discussing an upcoming procedure or explaining how a medication should be used, it's vital that the patient understands the provider's instructions clearly and completely. Even without a language barrier, this can be challenging. In an emergency medical situation, when the patient and/or their family members may be in distress, the challenges grow exponentially.
A Qualified Medical Interpreter…
Is fluent in the languages of both sides of the conversation.
Has cultural fluency so that things like idioms, dialect-specific words, etc. will be conveyed accurately.
Will manage expectations for both sides of the conversation.
Is skilled in overcoming challenges in conveying medical terminology.
Knows how to manage the flow of communication to allow for time to interpret.
Is trained in reading body language and expressions
Knows when and how to intervene to ask for clarification or repetition.
Understands the Ethics and Standards of Practice set forth by the NCIHC.
Is bound by HIPAA confidentiality rules.
An important note: Medical expertise does not equal medical interpreting expertise!   A provider who is fluent may be able to communicate effectively in a one-on-one situation, but as soon as an additional non-fluent party is introduced, be it another provider, patient, or family member, the medical provider is no longer qualified to manage the communication.
So, how can my bilingual staff be my greatest assets? 
This time, the answer is simple. Train them as part of a Language Access program.
Having an on-call team of Qualified Medical Interpreters will leverage your existing bilingual staff and help you provide the best and safest patient experience for your non-English-speaking patients.
Also, it will save you money, immediately reducing the hours (and accompanying charges) for in-person, video-remote and over-the-phone interpreting.
iTi will deliver a 40-hour Medical Interpreter Training Program with a nationally recognized curriculum, designed for your bilingual staff. We have already provided this value-added training to hundreds of our healthcare clients' bilingual employees, and the results have been remarkable.
Having these Qualified Medical Interpreters available on-site in all kinds of situations has improved efficiency, accuracy and, most of all, the quality of the patient experience, and we couldn't be happier about that.
Whether you're using interpreting services provided by our team or elect to have us train your bilingual staff to become Qualified Medical Interpreters, iTi will include training to your providers on How to Work With a Professional Interpreter.
Would you like to learn more about our Medical Interpreter Training Program, or any of our other language services?  Call us at 860-968-6777 or click the link below to request a call back from a member of our team.

This article was originally published on August 30, 2016, and has been updated for freshness and clarity.