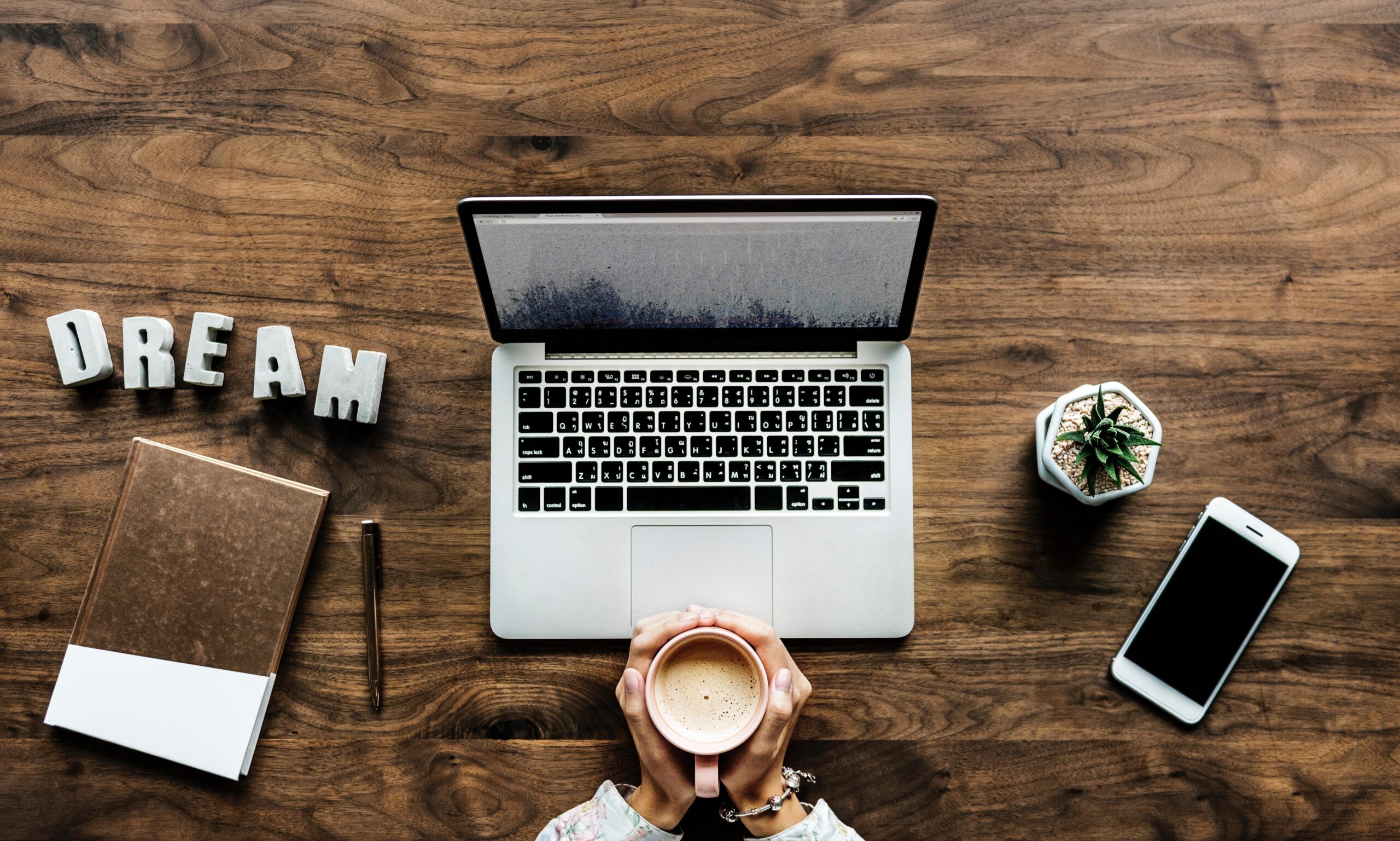 You have decided to become a translator and are ready to start applying for translator jobs. Whether you plan on freelancing or becoming an employee, these initial steps apply. Your goal is to get the best work you can, even if your first gigs do not pay well.
Following the steps below will help you get hired for your first assignment. You could benefit from following advice from more experienced peers on how to become a translator as well.
1. Pick a Niche
Picking a niche has many advantages. As you specialize in a particular field, such as translating automotive blueprints or patent applications in your given language pair, you'll get better at translating that type of material. That means you'll get the work done faster and can charge higher fees, effectively raising your internal hourly rate. It also means more satisfied clients.
But at first, picking a niche is a marketing tool for you. Even if you don't have extensive knowledge in any particular field or you enjoy being a generalist, it's helpful to at least present yourself as specializing in something.
But why go to all the effort to be perceived that way?
The reason is that people usually don't want to hire a generalist. Presenting yourself as a generalist sounds like you are either saying you aren't particularly good at anything, or that you are good at everything – which nobody with any industry experience will believe. It's hard to specialize in more than a couple niches in the translation industry.
Don't worry, specializing doesn't lock you into an eternity of work only in a narrow niche. Specializing will help you get all kinds of work outside your specialization. After all, if you can translate literature, then people will likely see you as capable of translating a letter or a website.
Your specialization will first include your language pair. From there, you can list a specialization in one or more of the following areas:
A certain industry or sub-industry
A specific document format
A type of client
While it may seem counter-intuitive, the more specialized you are, the more easily you'll get clients. You'll seem much more relevant to your target customers, and much more professional to others who aren't your target but could also use your services.
2. Create a CV and Establish an Online Presence
Your potential clients and employers will want to be able to see relevant information about the translation services you offer at a glance. Your most important marketing tool is your resume or CV, and all the better if you can make them available online.
Create a Resume or CV
Your resume or CV is a necessity, as most companies or agencies you apply to work for will ask for one. Make sure to tailor it to each job you apply to, however, having a general one to download from your website, can also be handy.
It's okay to keep your resume short and sweet. Especially at first when you don't have a lot of experience and formal credentials, a couple of pages is enough.
Important background to convey in the translation industry are:
 relevant work experience
 education
 projects you've worked on or things you've accomplished
 translation organization memberships and certifications
 language proficiency test scores
 the languages and dialects you work in
 your subject matter or field of expertise
 technology and tools, you are familiar with
 your availability
Bridging the Gap
When you first start out, you may struggle to make your skills appear relevant and up to par. This is where a technique called bridging the gap can be handy.
You don't have experience with translating legal documents from French to English, but you have some legal experience and experience using those languages? You can work with that.
In your cover letter, highlight your experience working in or translating between French and English, as well as the nature of your legal experience. Make sure your resume or CV reflects this experience, which will help convince a potential client or employer that it's not a stretch for you to put the two together, and get the job done.
You'd be amazed how often painting a bridge between your skills like this works. Clients care a whole lot less than you'd think about whether you have done the job before than whether they are persuaded that you can do the job. A surprising number will be willing to take a chance on you.
This is one of your most important skills to master at first. Each time you do it successfully, you'll get actual job experience that you can add to your resume and portfolio. Once established, you will only need to bridge the gap when you are trying to break into a new area of the translation industry.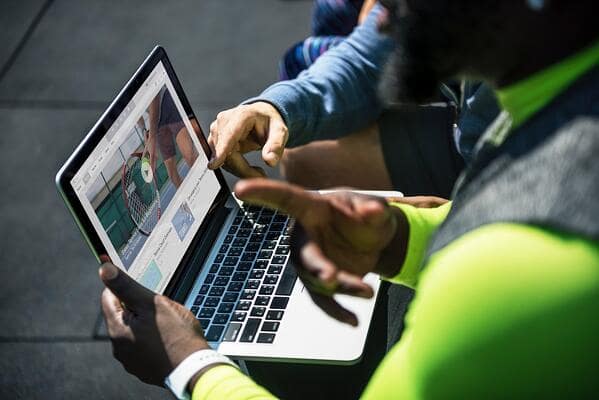 Establish a Web Presence
When you first start out, everything you need to convey to prospective clients can generally be said on one page. The quickest and easiest free platform to launch your web presence is LinkedIn.
LinkedIn allows you to essentially create an online resume. It also allows your peers to validate your skills and experience. Lastly, it has networking functionality built-in, which is one of the key ways you'll start finding clients and translator jobs.
As soon as you have a CV and a LinkedIn profile, start reaching out to people (see below). You can start landing jobs with those tools alone.
Don't wait until you've built a full website before you start marketing yourself. This just postpones making money and getting work experience. Just ask others in the field how to become a certified translator, and they'll tell stories about how much of a pain and a delay building a website caused them when they could have already been looking for work!
Build a Portfolio
Sometimes clients won't even ask to see past work. In fact, to avoid violating client confidentiality and copyright laws, you often will not be able to share samples of work done for previous clients.
Usually, a list of the types of documents you have translated will suffice. Translation agencies, like iTi, will often test your translation skills, reference your certifications, and verify past work experience to validate your qualifications instead of asking to see previous work.
In any case, having a portfolio still can't hurt, as some clients will ask to review it. If you don't have one, you can put one together or add to it as you go.
You can start by translating an article or an excerpt of a paper, and be ready to share it with clients, or simply find something related to your chosen niche and translate it. You don't have to do a huge project.
Make sure that when you share a piece of writing, you aren't violating copyright laws or a company privacy policy. Try to use public domain sources for your portfolio pieces, or actual work done for clients where you have permission to use the piece.
3. Start Reaching Out
As soon as you've picked a niche and created a CV and a basic web presence, you are ready to start reaching out to people. While there are many channels you can use to market your services, the channels below tend to get the quickest results at first.
As you start reaching out, you will likely start losing track of who you've contacted and when to follow up. Tracking your activity in a simple spreadsheet is a time-tested solution. If you want to stay really organized, try a content relationship management (CRM) program that catalogs your contacts and reminds you where in the conversation you are with each of them.
Networking
Start by tapping your network. You'd be amazed at what comes out of getting the word of your new career out to the people you already know. Many translators have stories of how a mutual connection helped them land their first gig. I still find many of my best clients this way.
Start by emailing or calling friends and family. Keep your message short and to the point. Tell them the type of translation work you are looking to do, what you specialize in, and the type of clients or jobs you are looking for. Ask them if they have any recommendations or if they could keep their eyes peeled for opportunities.
From there, move on to professional connections. Let them know you have started off in a new direction or that you are available for translation work on the side. Ask if they know anyone, they could put you in touch with.
Lastly, start making new connections. Request connections on LinkedIn, which is best done with an introduction from a common connection or a brief explanation of why connecting with you is relevant to them. Attend events in your niche industry or in the translation industry and be sure to have business cards ready to hand out.
Great sources of work tend to be:
Translation agency recruiters
Content production managers at companies that market in multiple languages
Other translators that may have a work overflow or who may know where you can find work
Decision makers in company departments that conduct international business
Don't rule anyone out if they don't fit one of these roles. You never know which connection will lead to your next opportunity!
But how can you make sure you leave a good impression on your connections? Networking can seem intimidating, but it doesn't have to be that way. The secret that will help you become a power networker is understanding that networking is all about helping other people.
When you network, take time to get to know people just like you would get to know a friend over a cup of coffee. Learn about what they are up to in their business and personal lives. Learn about their pain points and what's holding them back.
Then do everything you can to help solve their problems.
It doesn't matter if it has nothing to do with translation. Connect them with a colleague who can give them advice on their business issue or who specializes in the translation they need. Send them an article about back pain you found helpful. Recommend the best sushi joint in town since they love Japanese food. The people you help will be happy to help you.
Prospecting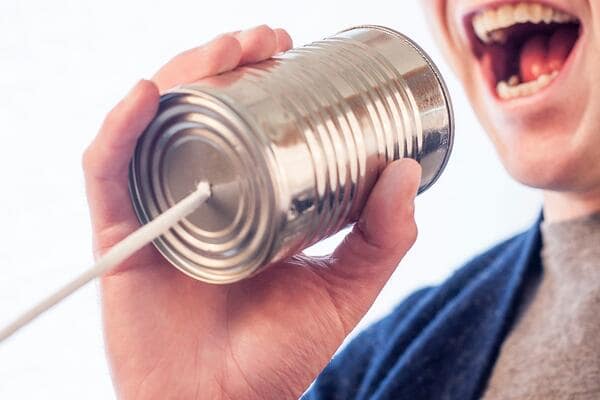 Another way you can find work is to actively promote yourself to people outside your network. A few main channels that are great for prospecting for new business are:
Phone calls
Email
Social media
Don't spam or mass email potential customers and connections. Prospecting is best done through handcrafted, personalized outreach. This takes more time per connection, but you'll achieve a much higher success rate.
Below are the basic steps you'll want to follow when calling or writing:
Find someone who could actually use your services (or who could connect you with such a person) and their contact info.
Craft an irresistible (but not sensational!) subject line to make sure the recipient opens your email.
Write in a friendly, conversational tone.
Briefly (in 250 words or less if written) explain what you offer and how it's relevant and beneficial to them.
Include some credibility indicators like work experience, clients you've worked with, projects you've worked on, etc.
Point to where they can learn more about you (link to your website or LinkedIn profile, attach a translation sample).
Ask them if it would make sense to chat on the phone or otherwise connect.
You can prospect as a follow up to networking contacts, via LinkedIn connection invitations, or to total strangers in companies you'd like to work for. Be sure to follow up on a regular basis!
If you follow the steps outlined above, you'll be well on your way to landing your first clients. Curious exactly where to look for beginner translator jobs? Stay tuned to the blog because that post is coming up next month!
Ready to take the leap into professional translation? iTi is always recruiting new talent!