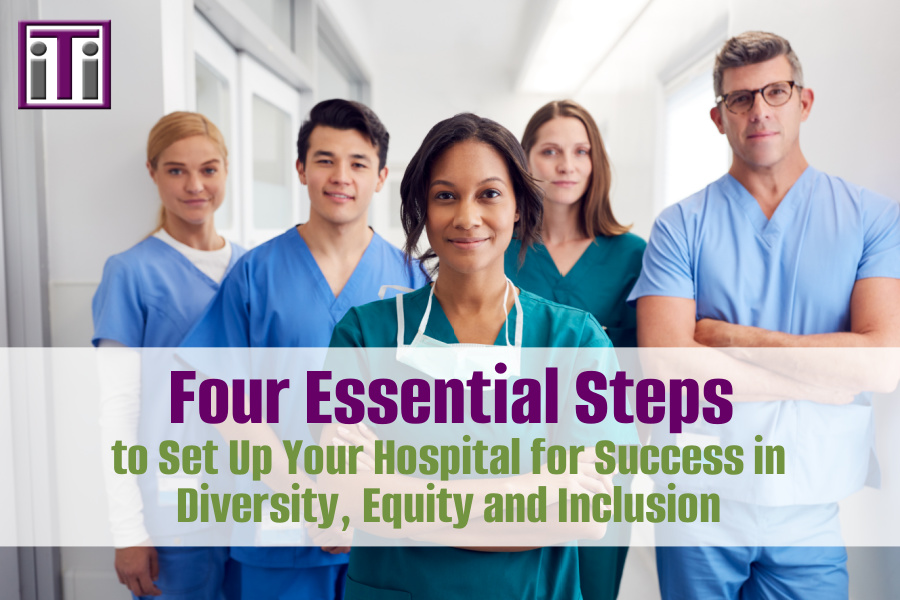 The cultural fabric of the United States is changing more rapidly than ever before. As the make-up of the American population continues to change, so do the methods healthcare providers use to raise the bar when it comes to serving patients. If you are reading this article, you are probably aware of the importance of the Hospital Consumer Assessment of Healthcare Providers and Systems Survey, or(HCAHPS), and its impact.
According to the last U.S. Census Bureau survey in 2020, 68 million people speak a language other than English at home. As our country's population continues to diversify, so does the population of Limited English Proficient (LEP) patients. To accommodate shifting demographics and an evolving health system, the methods used to address language barriers need to adapt as well.
Aside from improving your institution's reputation, there are many other motivators to achieve high HCAHPS scores. The financial incentive comes in the form of cuts to an institution's Medicare and Medicaid reimbursement if certain criteria are not met.
In 2022 alone, a total of 774 hospitals fell below Affordable Care Act (ACA) metrics and were financially penalized. In addition to protecting your institution from financial penalties, you are also in the process of reducing the risk of liability from medical malpractice claims. There is no shortage of reasons to improve patient experience and HCAHPS scores, so here are four tactics to assist in significantly improving your patients' satisfaction.
Create a Diverse Communication Infrastructure
How many different methods of communication are currently available to you when treating LEP patients? Having a human interpreter in the room is the optimal method of communication, if the circumstances permit.
Video remote interpreting (VRI) is a close second to in-person interpreting because it's also suitable for hearing-impaired or deaf individuals and it allows the interpreter to pick up on body language cues that might otherwise be missed. If you have access to a computer and a camera, you are less than a minute away from a VRI session.
When VRI is not suitable, the next best solution is over-the-phone interpreting (OPI). This option lacks the body language advantage, but it is more cost-effective than in-person or video remote interpreting. In certain regions, hospitals are more likely to rely on OPI or VRI technology.
These options are more practical when institutions have to cater to a language or dialect that is uncommon to the region as it can be very difficult or expensive to access an on-site interpreter in a timely manner.
Understanding local demographics is the first step in determining the ideal language solutions for your area. Optimizing your communication methods will ensure that all patient concerns are addressed as quickly and effectively as possible.
Leverage Your In-House Resources
When given the choice, in-person interpreting is always the ideal method for serving LEP, hearing-impaired, and deaf individuals. Hospitals can maximize existing resources by investing in their bilingual staff. There are some important differences between the skill sets of a bilingual staff member and that of a medical interpreter.
Bilingual staff should not be asked to interpret without the proper training, but they all have the potential to become certified medical interpreters. Having your bilingual employees go through language proficiency assessments and medical interpreter training are great ways to optimize communication within your institution and save a great deal of time and money in the long run.
Even if you're not looking to establish in-house interpreters, you should still have your staff go through a proper language-assessment process. Having a bilingual staff member who is not language-proficient is a miscommunication waiting to happen, and that is not a risk any medical facility should take.
Testing and training staff is a one-time investment that will yield exceptional value by maximizing existing resources, lowering the frequency and cost of future language solutions, expediting in-house processes (since you will already have interpreters in the building), and improving patient satisfaction.
Create a Patient Resource Center
In a world where , an organization's online presence is a primary component of its influence and brand implementation. How many languages does your website speak?
Hospitals go to great lengths to have a plethora of valuable resources available online for their patients. From blogs about healthy living to webinars about lowering cholesterol, the opportunities to maximize the value of existing resources and reach new demographics are endless.
The value and reach of your online resources can be significantly amplified simply by providing them in the foreign languages that are most prevalent in your area. A multilingual website carries benefits beyond assisting LEP patients. For example, setting up multilingual announcements and local events can help your organization engage the surrounding multi-cultural communities on a whole new level.
Figuring out which languages to accommodate can seem daunting when you first consider optimizing your institution's online content. A good place to start is by looking at current patient demographics and the language preferences of your website's traffic in order to identify the most dominant local languages. Your local population's language demands can determine which languages will have the most value and the farthest reach.
Connect with your Patients on All Levels
No matter the industry, your organization probably has some sort of presence on social media. While there is a fine line between posting valuable content and being ignored as spam, many organizations successfully connect with their client base regularly with platforms such as Facebook and Twitter.
Having separate accounts to serve different languages will allow your organization to engage directly with local multicultural communities like never before. It doesn't matter how good your blog is or how exciting your events are if no one knows about them. Another way to foster a sense of community and improve your services is by answering user questions and soliciting feedback on social media. With a little motivation, there is no end to the ways you can use social media to engage and inform your local community.
Conclusion
These are only a few of the many ways your organization can increase patient satisfaction. Optimizing your communication infrastructure is the first step in ensuring equal access to all multilingual patients. Maximizing existing resources by training bilingual staff is a very cost-effective way to increase organizational value. Testing bilingual staff for language proficiency can also be critical when it comes to correctly diagnosing and treating LEP patients.
Another way to improve internal resources is by translating online content in order to reach as many people as possible. Offering language solutions for LEP individuals at events can also help foster the participation of local multicultural communities.
A U.S. National Institute of Health study concluded that LEP patients who did not get a professional interpreter at the time of admission and discharge had significantly longer hospital stays. Effective patient communication at all touch points can also increase patient retention and loyalty. Being able to communicate with LEP patients in their native language is the best way to show your organization's commitment to providing the best care possible to every single person and creating an environment of diversity, equity and inclusion.
Contact us today to find out more out our language services for healthcare.  We look forward to speaking with you.
This post was originally published in 2018. It was edited to include the most recent available data.